Grocery shopping is on everyone's mind as we head into the Canadian Thanksgiving holiday. For Newcomers to our country, Costco is the leading destination for groceries.
Costco is the primary grocery relationship for 25% of Newcomer households, it's even more popular than among the general population of Canada's six largest major markets. This is significant since Newcomers are big spenders when it comes to groceries.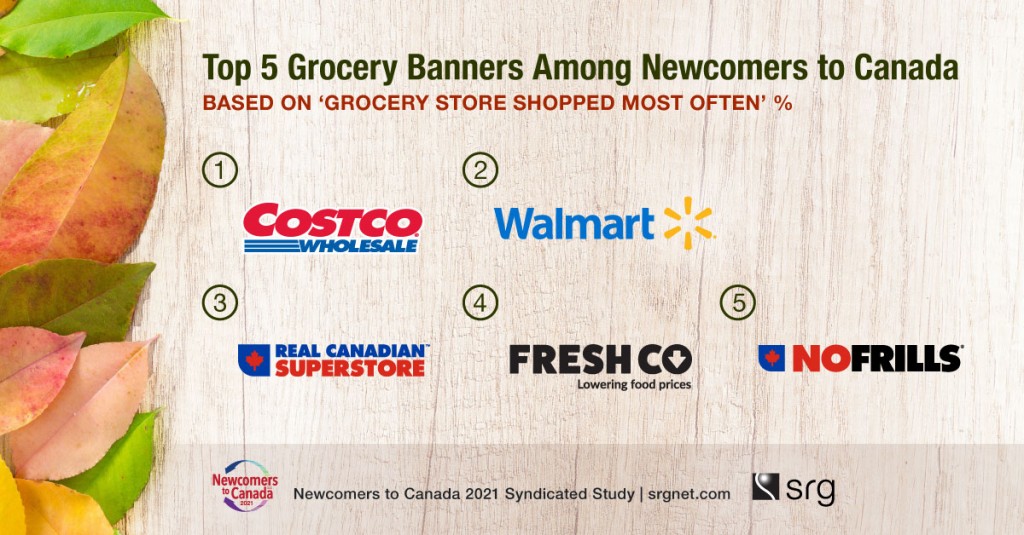 And did you know that one-in-two Newcomer households bought at least some groceries online in the last six months? This too is higher than the numbers we are seeing for the general population, owing to younger life stage profiles of newcomers.
How are other Canadian grocers doing among Newcomers and what are the characteristics of Newcomers to Canada in the last five years? SRG's Newcomers to Canada 2021 Study has the answers. Email robin@srgnet.com for more information.