E-commerce was already growing in Canada before the COVID-19 crisis, but circumstances created by the pandemic have quickened the pace significantly.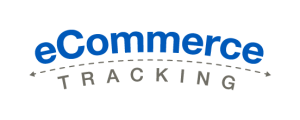 A new Solutions Research Group (SRG) report, based on national interviews with 1,350 Canadians in both official languages in July 2020 and compared to earlier waves of research, showed that 82 per cent had made an online purchase in the last month. That's up from 72 per cent two years earlier. Frequent online shopping (defined as 'weekly') increased from 44 per cent to 55 per cent during that same period.
With back to school shopping underway and the busy Christmas gift-buying season to follow this fall, it's likely that online purchasing will continue to increase through the rest of 2020 as people appreciate its convenience and safety as COVID-19 concerns persist.
AMAZON SYNONYMOUS WITH 'ONLINE BUYING' IN CANADIAN CONSUMERS' MINDS
On a top-of-mind basis, 77% of online Canadians mention Amazon unprompted when asked about the places they buy from most according to research. A similar proportion, 78% said they bought at least one item from Amazon in the last six months.
Amazon's market power was also displayed through 52 per cent of Canadian online households saying they had purchased three times or more from Amazon in the past six months. Walmart online was next, but far behind, at 16 per cent and Costco and Canadian Tire's online channels at 11 per cent and 10 per cent respectively.
Nearly half of Canadian online households (47%) have an Amazon Prime membership, up from 36 per cent just over a year ago in May 2019. Almost two-in-three households headed by millennials have Amazon Prime memberships, as do just over half of families with children.
MORE THAN HALF OF FAMILIES WITH CHILDREN ARE ORDERING GROCERIES ONLINE
Forty-six per cent (46%) of online households had ordered groceries online in a six-month period prior to July, versus only just 19 per cent doing the same in February 2018 when SRG asked the exact same question then. Families with children are more likely to be online grocery users, as more than half (57%) had ordered at least some online groceries.
The only part of online commerce not dominated by Amazon is online grocery: Loblaws and its affiliated banners (e.g., Real Canadian Superstore, Instacart/Loblaws, Maxi and PC Express) had the highest share of e-grocery orders or deliveries at 26 per cent. The top five was rounded out by: Walmart at 17 per cent; Amazon at 11 per cent; Empire (including Sobeys, IGA and Safeway) at 10 per cent; and Metro at five per cent. But the battle for online grocery is only beginning now with players like Uber Eats, Doordash, Skip the Dishes also in the mix with a combined share of seven per cent.
The Globe and Mail covered this release with additional insights and charts, you can read it here:  https://www.theglobeandmail.com/business/article-online-grocery-shopping-surges-during-the-pandemic-but-will-the-habit/
Technical:  The results come from SRG's tracking studies, the most recent of which was conducted in July 2020 among 1,350 Canadians in both official languages. Where applicable, these results were compared to tracking research results in the e-Commerce category in 2019, 2018 and in some cases as far back as 2013. For more info, contact robin@srgnet.com