SRG's most recent quarterly research found that online video continues to invade screens of various sizes with YouTube and Netflix as the prime sources of growth.
Overall, 81% of online Canadians are watching short videos online or on mobile in a given month.
56% are watching longer form video content each month – whether on broadcaster sites, Netflix, YouTube or other sources including torrent sites.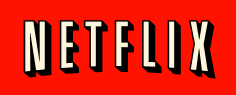 Netflix – a big source of over-the-top (OTT) viewing – is now in 3 million Canadian households based on SRG research. This total includes paid, free trial and a smaller number of US netflix users (i.e., Canadians subscribing to US Netflix).
In a given day, half of Netflix subscribers are streaming some kind of content. Average user is spending about 1.5 hours a day with it when they use it, which is about the length of a feature movie or about 2 episodes of a TV show.
Despite a limited library, Netflix's paid subscribers are very happy with the Netflix value proposition: 89% of paying subscribers say the value for money Netflix offers is excellent or good, with half (50%) saying it's "excellent." This sets a very high bar for any potential new competitors and as high a number as we have seen in some time in any industry.
Technical: The results cited in this post come from SRG's Digital Life Canada Study which interviews 1,000 online Canadian consumers aged 12 and older every quarter. The most recent study was conducted in November 2013.