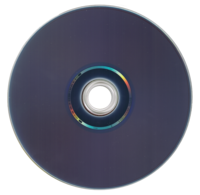 While fewer women overall are buying or renting DVDs, not all segments are abandoning the format says our recent research – moms with kids under 12, Hispanic and African American women in particular continue to be engaged with the DVD format and they are above-average consumers of online and mobile video as well.
57% of all women surveyed bought at least one DVD in the last six months prior to the study, down 4-points from 61% one year earlier.  Moms with kids under 12 are the most loyal DVD buying segment, with 66% saying they bought a DVD. Hispanic American women also were above-average DVD buyers (64%), followed by African American women (61%). Women 40+ were the lightest buyers – only 42% of them bought one.
Comedies are the most popular type of DVDs women are buying or renting, followed by action & adventure, drama, children's, TV shows and boxed sets.
Three sources account for most of DVD buying among women. Thirty-eight percent (38%) bought their last DVD at Walmart – Amazon was a distant second (13%) followed by Target (11%). Only 9% bought at Best Buy.  On the rentals side, just over one-in-ten (12%) women reported having a Netflix membership for rentals.
Walmart was particularly strong among moms, with a 47% share (compared to 38% for all U.S. women). And it also had larger-than-average share among Hispanic women – 45% of Hispanic DVD buyers got their last DVD at Walmart, with Target and Best Buy coming in at 11% a piece.
Only 5% of women had access to Blu-Ray in the home and the same percentage said they bought Blu-ray DVDs although another 28% said a Blu-Ray DVD player was a likely purchase in the next six months.  A majority (67%) said a Blu-ray DVD player upgrade was unlikely.
The research found that 20% now have a video-capable digital media player, such as a video iPod, up from 14% the year prior.  And much of the mobile entertainment boom is driven by Hispanic and African American women who are 1.5 times more likely to own a digital video device than average. This correlates with age to some extent: According to the U.S. Census Bureau, the median age of Hispanic American women is 27 compared to 32 for African-American women and 37 for all U.S. women.
Typical owner of a video iPod has 5 videos or movies on the device, with TV shows at the top in terms of popularity (33% have one), followed by full-length movies (24%) and music videos (20%). User-generated content such as clips from YouTube and similar only made up a small proportion of content on these devices (11%).
More than half the moms said they share their digital media player with their kids. And 77% of moms have at least some content like movies or TV shows for their kids on their device.
Despite increasing popularity of mobile devices and more frequent use of online video, movies online is a hard sell:  9% of American women online downloaded a movie in the past month, and only one-third of those (3%) actually paid for it. This contrasts with 61% who streamed free short videos in the past month or 22% who watched longer-form video for free on a TV network website or a destination such as Hulu.com
Technical:  this post is a part of a series of releases from the Women & Digital Life study which is based on over 2,000 in-depth interviews and explores how women navigate in the age of broadband, mobile and social media. This release contains information from the DVD chapter of the study. Women & Digital Life is an independent syndicated study conducted by SRG (Solutions Research Group). The fieldwork for this study was completed in December 2008 among a representative sample of 2,000 online American women consumers 12+. The sample captures all major population segments, e.g., parents with preschool kids, tweens or teens, young women, and empty nesters. Sample design included an oversample of African-American and English-speaking Hispanic women. Where applicable, the results are compared to a similar study undertaken by SRG in 2007 among 1,508 women, plus focus groups conducted over a 2-year period. For more on the reports, click here or keep up with Women & Digital Life on Twitter.