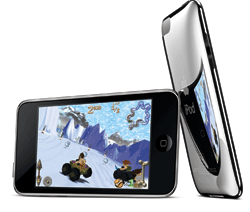 Apple today announced a tiered pricing structure – songs now can be had at the $0.69/$0.99/$1.29 price points.
This is clearly in response to not only record company pressure but also the cold reality of the marketplace. Percentage of people buying music online grew by 41% between the end of 2006 and 2008 in SRG's tracking – well below the 58% increase in the number of people with MP3/Digital Media Players in the same period. Translation: many of those buying iPods are not converting into paying Apple customers.
For a quick overview, take a look at this piece from The Financial Post.