With an all-time record of 3.7 million newcomers expected to arrive in Canada in the 2016-2025 period*, the growth of the Canadian market is increasingly driven by the arrival of newcomer families forming households, buying products and establishing new brand relationships.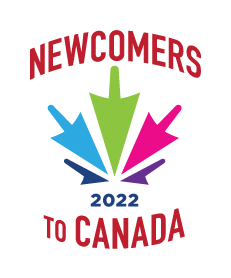 Understanding newcomers and how to reach them effectively is becoming a more important priority for most organizations. Building on the success of its three prior editions since 2017, SRG is now tracking this fast-growing population annually via its Newcomers to Canada syndicated study, with the most recent edition undertaken earlier in 2022.
Among the findings of SRG's Newcomers to Canada 2022 study:
NEWCOMERS REPRESENT YOUTH AND YOUNGER LIFESTAGES
Newcomer adults are in younger lifestages, they are on average 10 years younger than the Canadian population average. In line with this younger profile, they have more children in the household – half of newcomer households (49%) have children compared to 37% overall in all Canadian households.
THEY RELY ON ONLINE SOURCES AND ADVICE FROM FAMILY/FRIENDS WHEN LEARNING ABOUT LIFE IN CANADA
Online sources are very important to newcomers (54% say they use) in finding out about various aspects of life in Canada, as important as recommendations and suggestions from family & friends (same percentage, 54%).
With 77% of newcomers having friends and family in Canada prior to arrival, brand preferences of friends and family are very influential in decisions and the most significant predictor of what brands newcomers will choose.
'AFFORDABLE HOUSING' LEADS AS THE TOP ISSUE; ECONOMY OVERALL IS A MAJOR CONCERN
Affordable housing is the #1 top-of-mind issue for newcomers followed by jobs/employment concerns and inflation/cost of living increases – under the "affordable housing" banner, newcomers express concern over high cost of rent as well as home prices.

GETTING A WIRELESS ACCOUNT IS A PRIORITY
Immediate priorities for newcomers upon arriving are opening a bank account, finding a place to live and getting a Canadian wireless account: over 80% have these within a month of arrival. Two-in-three (65%) signed up with an Internet provider in the first month but a cable or TV subscription was a lesser priority (39%), with many becoming 'cord-nevers.'
Fido is the leading wireless banner among newcomers with 19% share, followed by Bell (17%), Rogers (16%) and Freedom (11%).
When it comes to Internet service providers, Bell and Rogers are head-to-head in the GTA with 37% share of newcomer households each, while Bell is head-to-head with Videotron in Montreal. In Western Canada, Telus is the top ISP among newcomers with 43% share.
WHEN IT COMES TO TV, THE PREFERENCE IS FOR 'HALF-AND-HALF'
When asked which language would be their preference for TV all else being equal, 55% English/French and 45% choose other languages. In-language TV is preferred to keep up with established viewing habits and as a way to stay connected to home cultures while English/French language TV is a window to their new community and also a way to improve fluency for some.
Internet and mobile again lead among newcomers in terms of time spent daily; when it comes to TV/Video consumption, CBC, CTV and Netflix are the leading brands. Top in-language TV/Video entertainment options, include Fairchild, CCTV, Omni (Chinese newcomers); GMA Pinoy, TFC (Newcomers from the Philippines) and Aapka Colors, Sony and ZeeTV for newcomers from South Asian countries such as India.
MORE ONLINE GROCERY SHOPPING COMPARED TO THE GENERAL POPULATION
Costco and Walmart have a combined 36% of the newcomer grocery dollars while Loblaws Companies have 30%. Half of newcomers purchased groceries online last month, ahead of the general population benchmark of 34%. Average weekly grocery spend is $188 with one-in-five spending more than $250.
BANKS ARE PERCEIVED TO BE CHAMPIONS OF INCLUSION AND DIVERSITY
TD, Scotiabank and RBC are the leading top-of-mind companies thought to be championing diversity, inclusion and equity among newcomers with Walmart and Tim Hortons rounding out the Top 5; others in the Top 15 include wireless/Internet companies, retail stores and sports brands.
(*) 2016-2021 data are IRCC actuals and 2022-2025 are SRG projections based on announced immigration targets
About the Study – Newcomers to Canada is an independent syndicated research study conducted and published by Solutions Research Group Consultants Inc. (SRG). SRG conducted extensive interviews among 970 newcomers from parts of the world representing the vast majority of all newcomers to Canada in May 2022. Those interviewed included newcomers from China, South Asia, The Philippines, North Africa, West Asia and the Middle East, as well as Latin and Central America. Detailed interviews were conducted in Vancouver, Edmonton, Calgary, Toronto, and Montreal in multiple languages. SRG also interviewed 531 Canadian 'general population' respondents for comparative purposes in June 2022. For more information, contact robin@srgnet.com