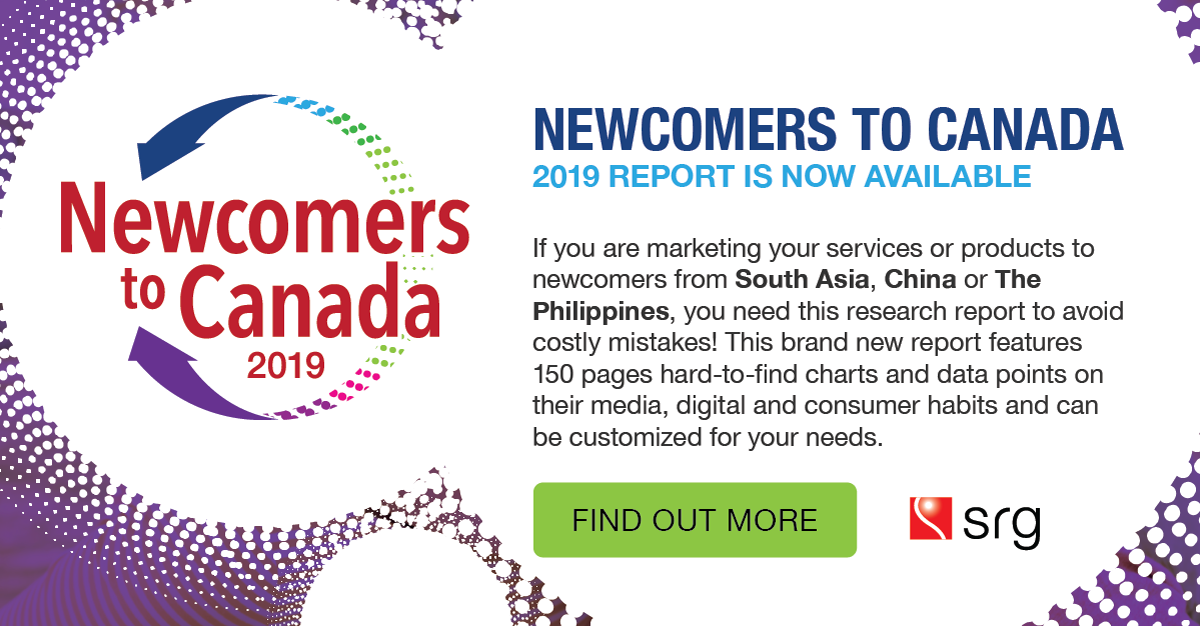 The growth of the Canadian market is increasingly driven by the arrival of new immigrant families building households, buying products and establishing new brand relationships.
Our Newcomers to Canada syndicated report delivers a proven analysis of those who have arrived in Canada within the last 5 years. With the breakneck speed of change, information stale-dates quicker now than ever. Stay on top of trends for 2019/2020 planning with fresh market data!
The research is based on detailed interviews with a representative cross section of 600 newcomers (arrived in Canada in 2013 or later) conducted in the Q1 of 2019
SPECIAL OFFER FOR URBAN TORONTO SUBSCRIBERS!

You receive a detailed Overview Report of over 150 slides in PDF format that provides a comparative easy-to-digest overview of everything the research covers including analysis by ethnic group plus  a customized Power Page that provides a qualitative point of view on the most important insights and things to focus on for your business
** LIMITED TIME OFFER $2,950 PLUS HST **
You can download a more detailed information sheet (PDF) if you like; for more information and to purchase your copy, contact Donna Hall dhall@srgnet.com